Moving to a new house can be a very exciting experience for you and your family. Kids love to move to a better neighborhood and make new friends. If you have finally decided to move to a new and bigger house this summer, you should know a few things before you get settled in the new place.
A new neighborhood comes with new challenges and opportunities at the same time. If you are prepared to welcome whatever may come, you may be able to get settled more quickly than you anticipated. Here are a few things that you should consider when moving to a new house.
1. Do Not Take All Your Belongings
When you want to shift to a new and better neighborhood, you might not want to carry all your belongings with you. Moving to a new place allows you to buy some new furniture and make a change in your life. Therefore, do not let this opportunity pass away.
Put your old furniture for sale. You can use the money to buy a new one. You should also consider throwing away all the junk that you had been keeping in your attic or your garage for years now. Call rubbish removal to take all the junk away. Professional junk removals are an affordable solution to get rid of unnecessary items.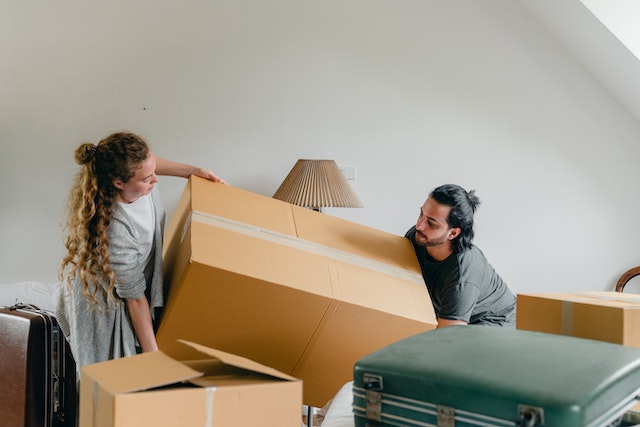 2. Visit The New Place Before The Shift
You should visit the new house before you shift all your belongings. This visit should be done at least one week before the shifting day. Visiting the new neighborhood beforehand allows you to get a lay of the land. You can apply for utility facilities so that you do not have to wait for gas or water supply when you start living.
You can also introduce yourself to the neighbors. It can help you adjust better once you have shifted.
3. Set Up The New Place Differently
When you are moving to a new house, you should consider changing the interior of the house. Bring a change in your setting to get all the feels of a new place.
Buy yourself a new sofa set and find more creative ways to set up your living room. You should also invest in wall hangings and other interior decor items to bring a change to your house.
4. Hire Professional Movers
When you are shifting to a new place, you should consider hiring professional movers. Packing all your belongings by yourself and carrying them to the new place can be very tiring. Secondly, it can cost you more money than you think.
Professional movers have all the tools required to lift heavy objects. They know how to pack fragile things so that they do not break on the way. They will also unpack all your things for you in the new place, making this whole process much easier and more memorable for you.
Final Thoughts
Moving to a new house gives you a great opportunity to make a change in your life. You should get rid of your old junk and buy yourself new things.