In a world where environmental sustainability is gaining paramount importance, every aspect of our lives is undergoing scrutiny to minimize our carbon footprint. This shift towards eco-friendliness extends to our homes, including the materials we choose for flooring. Among the eco-conscious choices available, one might be surprising but undoubtedly worth considering – mud floors. In this article, we'll delve into the world of mud floors, exploring what makes them an eco-friendly flooring option that deserves your attention.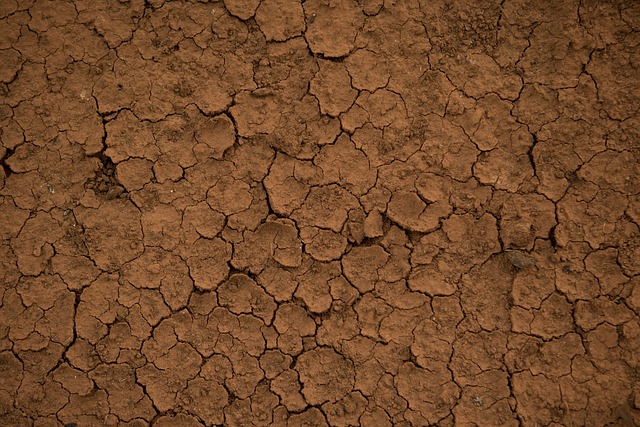 The Roots of Mud Floors

Before we explore the sustainability aspects of mud floors, let's journey into their history. Mud floors, also known as adobe or earthen floors, have been used for thousands of years by various cultures across the globe. Indigenous communities in Africa, South America, and Asia have long utilized mud and clay as building materials, including for flooring. These natural materials were readily available and offered excellent thermal properties, making them ideal for construction.
The Eco-Friendly Advantages of Mud Floors

Renewable and Abundant: Mud is one of the most abundant and renewable building materials on Earth. Unlike many other flooring materials, there's no need to deplete natural resources to create mud floors. The primary components, soil, and clay, are readily available in many regions.
Low Embodied Energy: The production of traditional flooring materials like hardwood or concrete can have a significant environmental impact due to high embodied energy. Mud floors, on the other hand, require minimal processing and energy consumption during production.
Biodegradable: Mud floors are entirely biodegradable. When they reach the end of their lifespan, they can be returned to the Earth without causing harm to the environment, unlike synthetic flooring materials that may release toxic substances.
Excellent Thermal Mass: Mud floors have exceptional thermal mass properties. They can absorb and store heat during the day and release it slowly at night, helping to regulate indoor temperatures naturally. This can reduce the need for heating and cooling, leading to energy savings.
Local Sourcing: Choosing mud floors promotes the use of locally sourced materials. This reduces the carbon footprint associated with transporting materials over long distances.
DIY-Friendly: Mud floors can be created through do-it-yourself (DIY) methods, reducing the need for professional installation and associated energy costs.
The Eco-Friendly Advantages of Mud Floors

While the eco-friendly aspects of mud floors are compelling, it's essential to address their practicality in modern living spaces.
Durability: Mud floors, when properly constructed and maintained, can be surprisingly durable. They can withstand foot traffic and everyday wear and tear.
Aesthetic Appeal: Mud floors can add a unique and rustic charm to your home. They are versatile in design, offering various textures and finishes.
Comfort: Mud floors have a naturally comfortable and warm feel underfoot, making them an inviting choice for bedrooms and living areas.
Maintenance: Mud floors require regular maintenance, including resealing and patching. However, these maintenance tasks are generally straightforward and don't involve the use of harsh chemicals.
Allergen-Friendly: Mud floors do not trap allergens like dust and pollen, making them an excellent choice for individuals with allergies.
The Process of Installing Mud Floors

If you're considering mud floors for your home, it's essential to understand the installation process. While it can vary depending on the specific technique used, here's a general overview:
Preparation: The existing floor should be clean and level. If necessary, a subfloor or base layer may be added to create a smooth surface.
Mixing Mud: A mixture of clay, soil, and sometimes sand or straw is prepared. The exact composition can vary based on regional practices and desired characteristics.
Application: The mud mixture is spread evenly and compacted onto the prepared floor surface. It is then smoothed and allowed to dry.
Sealing: Once the mud floor has dried, it is sealed with natural oils or waxes to enhance its durability and appearance.
Maintenance: Regular resealing and patching may be required over time to keep the mud floor in optimal condition.
Conclusion

Mud floors are a sustainable and eco-friendly flooring option with a rich history and a promising future in modern home design. Their minimal environmental impact, renewable nature, and natural thermal properties make them a compelling choice for eco-conscious homeowners. While they may not be suitable for every space or lifestyle, considering mud floors for certain areas of your home can be a meaningful step toward reducing your environmental footprint and embracing sustainable living. As we navigate the challenges of climate change and resource depletion, exploring innovative and traditional options like mud floors can help pave the way toward a more sustainable and harmonious relationship with the Earth.