Fashion is a powerful means of self-expression, and the colors you choose to wear can significantly impact your mood and how others perceive you. One such vibrant and mood-lifting color is marigold. Often associated with the cheerful and warm hues of the marigold flower, this color can bring a dose of brightness to your wardrobe and your life.
In this comprehensive guide, we'll explore the world of marigold fashion and provide you with valuable fashion tips to make the most of this stunning color. From understanding the psychology of color to incorporating marigold into different styles and occasions, we've got you covered.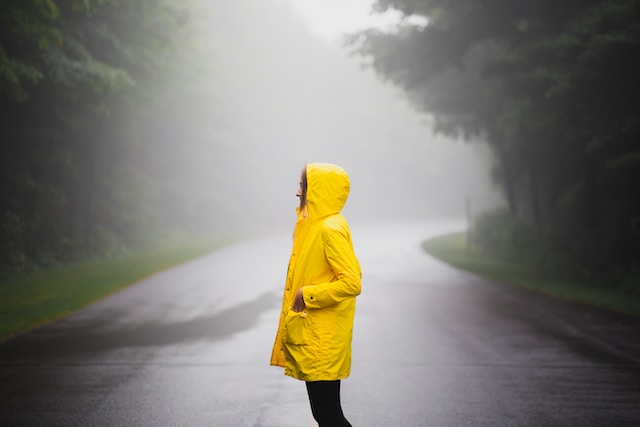 The Psychology of Marigold Color
Before we delve into the fashion aspects of marigold, let's understand the psychology behind this color. Marigold is a shade of yellow-orange, and like other colors, it can evoke various emotions and feelings. Here are some psychological aspects of marigold:
Happiness and Optimism: Marigold is often associated with feelings of happiness, optimism, and enthusiasm. It's a color that radiates positivity and energy.
Warmth and Comfort: Similar to the warmth of the sun, marigold can make you feel cozy and comfortable. It's like wrapping yourself in a sunbeam.
Creativity and Confidence: Marigold encourages creativity and self-assuredness. When you wear it, you may feel more inspired and confident.
Attention-Grabbing: Marigold is a bold and attention-grabbing color. It can make you stand out in a crowd and draw people's eyes to you.
Understanding these psychological aspects of marigold will help you harness its power when incorporating it into your fashion choices.
Incorporating Marigold into Your Wardrobe
Now that we know the psychological impact of marigold, let's explore how to incorporate it into your wardrobe effectively:
1. Statement Pieces:
Marigold works beautifully as a statement piece. Consider a marigold dress, blazer, or pair of pants as the centerpiece of your outfit. Keep the rest of your ensemble neutral to let the marigold shine.
2. Accessories:
If you're not ready for a full marigold outfit, start with accessories. A marigold handbag, scarf, or a pair of shoes can add a pop of color to any outfit.
3. Layering:
Marigold complements other colors like navy, white, or gray. You can layer a marigold cardigan or jacket over a neutral-colored outfit for a balanced look.
4. Prints and Patterns:
Marigold can be part of prints and patterns. Floral prints with marigold accents are a lovely choice for dresses or blouses.
5. Monochrome Look:
For a bold fashion statement, go for a monochrome marigold look. Wear marigold from head to toe for a striking appearance.
6. Mix and Match:
Don't be afraid to mix marigold with other colors. It pairs well with shades of blue, green, and even contrasting colors like purple for a bold, fashion-forward look.
7. Jewelry:
Marigold-colored jewelry, such as earrings or a statement necklace, can add a touch of brightness to your outfit without being overpowering.
Marigold Fashion for Different Occasions
The versatility of marigold extends to various occasions:
1. Casual Wear:
A marigold T-shirt paired with jeans or shorts is perfect for a casual and cheerful daytime look.
2. Work Attire:
Incorporate marigold into your work wardrobe with blouses, skirts, or blazers. It's a professional yet refreshing choice.
3. Special Events:
For formal events, consider marigold evening gowns or cocktail dresses. You'll radiate confidence and elegance.
4. Beachwear:
Marigold is an ideal color for beachwear. A marigold swimsuit or cover-up will make you feel like a ray of sunshine by the water.
5. Seasonal Fashion:
Embrace marigold as a transitional color. It's perfect for both spring and autumn fashion, complementing the changing scenery.
Fashion Tips for Wearing Marigold
To make the most of marigold in your fashion choices, consider the following tips:
1. Find Your Shade:
Marigold comes in various shades, from deep and rich to pale and delicate. Choose the shade that complements your skin tone and personal style.
2. Balance with Neutrals:
When incorporating marigold, balance it with neutral colors to create a harmonious and well-rounded look.
3. Accessorize Wisely:
Use marigold accessories to add a pop of color to your outfit. They're versatile and easy to incorporate.
4. Confidence is Key:
Wear marigold with confidence. Your attitude and how you carry yourself can make any color look fabulous.
5. Experiment:
Don't be afraid to experiment with marigold. Mix and match it with other colors to discover new and exciting combinations.
6. Consider the Occasion:
Choose marigold pieces that are appropriate for the occasion. What works for a casual outing may not be suitable for a formal event.
7. Tailoring Matters:
Ensure your marigold clothing fits you well. Proper tailoring can elevate your look and make you feel more comfortable.
Marigold Fashion Icons
To gain inspiration from fashion icons who have embraced marigold, look to celebrities like Emma Stone, Lupita Nyong'o, and Blake Lively. They have all worn marigold on the red carpet with confidence and style.
Conclusion
Wearing marigold is an excellent way to infuse your wardrobe with vibrancy, optimism, and warmth. Whether you choose marigold for casual wear, work attire, or special occasions, this color has the power to brighten your day and lift your spirits. Use the tips and insights provided in this guide to confidently incorporate marigold into your fashion choices and make a statement that radiates positivity and energy.
Remember, fashion is a form of self-expression, and marigold is a beautiful color to express your sunny and optimistic side. So, don't hesitate to embrace the dose of brightness that marigold fashion can bring to your life.