Instagram launched in October 2010, during the last decade the rising popularity of this platform makes it the No 4 most popular social media app. Especially after the launch of Instagram reels on 5th August 2020, the popularity is growing at an exponential rate.
When you click on your account icon on Instagram, besides your profile picture you will find three important stats, posts, followers, and following. From the counting, you can get to know how many users follow you and you are following how many Instagrammers.

If someone likes you or found your activities interesting then the user can follow you. Reciprocally you can follow other users if you are interested.
Followers matter the most in terms of reaching your posts or content to a larger audience. An Instagrammer with a huge follower base always gets the benefits by promoting things.
As of today the top five profiles and people with the most followers are:
Instagram's official profile (@instagram):- Followers(460 million)
Greatest of all time Cristiano Ronaldo's profile (@cristiano):- Followers(389.3 million)
Gorgeous Kylie Jenner's profile (@kyliejenner):- Followers(300.6 million)
The magician Lionel Messi's profile (@leomessi):- Followers(300 million)
Dwayne "The Rock" Johnson's profile (@therock):-Followers(289.6 million)
However, everyone wants a huge list of followers but a minimum number that they are following. In this blog, we will let you know how can you see who someone recently followed on Instagram?
Before deep-diving let us explore the reason of:
Why do we need to know who someone recently followed on Instagram?
There could be several possible reasons behind it. For instance, you want to monitor your kid's activity on Instagram by checking who they recently followed on Instagram. You will get to know that your kid's network is safe according to their age.
Sometimes as an influencer or marketer, you need to track your target audience's interest, in this scenario who they followed recently can give you a clear idea.
You might want to check your girl friend's activity on Instagram
Apart from these reasons, there could be some personal interest when you are trying to reveal this.
Does Instagram really show you who someone recently followed?
No. Instagram only shows the following list of a profile in random order. You can't sort them out with time. But if you want to know who you followed recently then you can sort your following list with the date on your own account. Though there is still a limitation, you can't see the exact time when you start following the person.
So, is there any way to check who someone recently followed on Instagram?
Yes, by installing a third-party Instagram activity checker tool named "SnoopReport".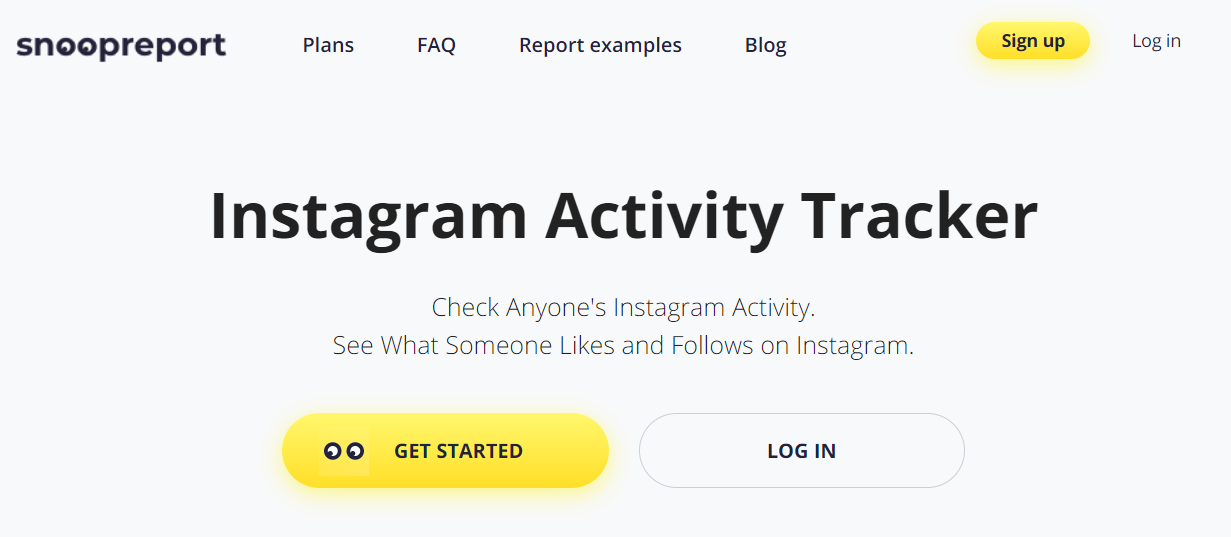 Follow the below steps to find out who someone recently followed without fail:
Create an account

Before starting you need to sign up and create an account on Snoopreport.

Choose a plan

This is a paid app, so you need to start by subscribing to a plan. The basic plan starts from $5. In this plan, you can track up to 2 Instagram accounts. However, if you need to track more accounts then you need to upgrade the plan.

Add profile

Finally, you will find the option for adding a profile that you want to track. Click on add profile and place the handler. Now you are ready to receive weekly reports of who they recently followed or several other things like their liked video, etc.
FAQ:
How Instagram show someone's following and follower list?
There was some specific algorithm before the June 2021 update. But now Instagram shows the following or follower list of someone in a random. It is unknown if there is any algorithm behind it.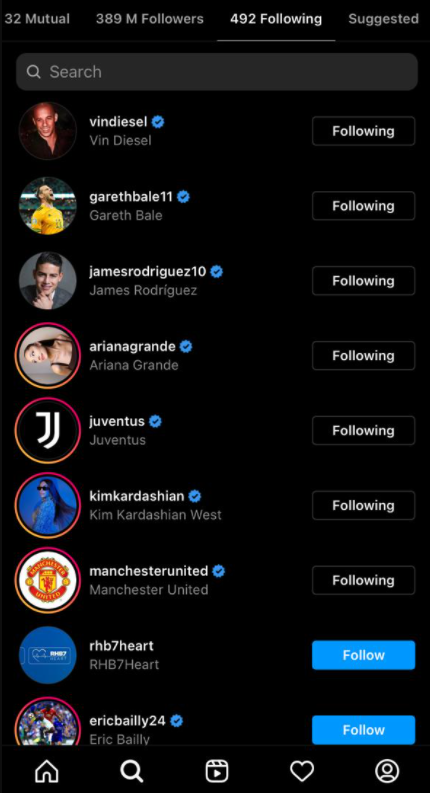 What is the best application to see who someone recently followed on Instagram?
Snoopreport. Besides it, you can try KidsGuard Pro.