Early childhood education courses are a great way to start your career in the field of education. Many people may think that these courses are only for people who want to become teachers, but that is not the case. These courses can help you in any field where you work with children. In fact, many employers now require early childhood education courses for their employees.
The benefits of taking early childhood education courses are many:
Personal Development
Early childhood education courses can provide educators with the tools they need to improve their teaching skills and better meet the needs of their students. Topics covered in personal development courses for early childhood educators often include classroom management, behavior modification, and child development.
Salary Potential
The field of early childhood education is growing, which means that there are more opportunities for those who have earned their degree in the field. Additionally, those with additional coursework and experience in the field may be able to command a higher salary. However, additional coursework and experience can lead to even higher salaries. For example, head teachers or directors of early childhood education programs can earn salaries well into six figures. Therefore, earning your degree in early childhood education is a good way to ensure that you have the opportunity for a high-paying career in this growing field.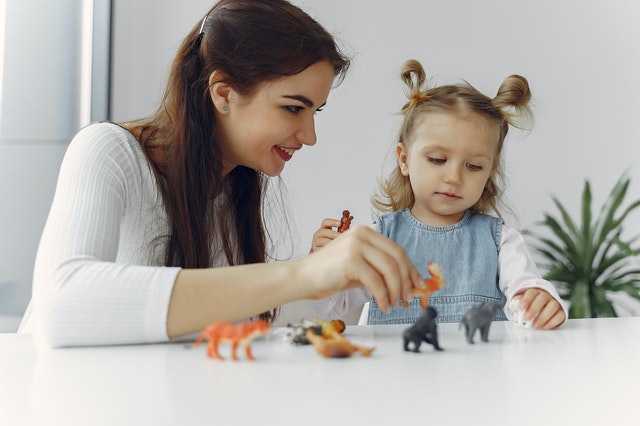 Increased Knowledge
There are various types of early childhood education courses available to individuals who want to increase their knowledge in this field. By taking these courses, professionals can learn about different teaching methods, early childhood development, and how to work with young children and their families. This is a critical time in a child's life, and it is important that they have access to quality education. By taking early childhood education courses, teachers can gain the knowledge and skills needed to provide students with a strong foundation for future success. In addition, early childhood courses often provide opportunities for networking with other professionals working in the field. These contacts can be invaluable when seeking advice or sharing ideas about best practices.
Field Experience
One important aspect of an early childhood education program is the field experience requirement. Field experience allows students to apply what they learn in the classroom to a real-world setting. It also allows them to work with children under the supervision of a certified teacher. Most programs require students to complete a certain number of hours in a classroom setting. This can be done by working in a preschool, daycare, or Head Start program. Alternatively, some programs allow students to complete their field experience hours by volunteering in a school district or community organization. Regardless of how it is completed, field experience is an important part of any early childhood education program.
Job Opportunities
If you are looking for a job in the early childhood education field, there are many courses you can take to improve your skills and make yourself more marketable. Many colleges and universities offer degree programs in early childhood education, as well as certificate and diploma programs. You can also find online courses that will allow you to study from home.
No matter what type of program you choose, be sure to look for one that is accredited by a recognized organization for you to get the best quality education possible. Once you have completed your coursework, be sure to update your resume and list your new qualifications. Start applying for jobs in your area and see how far your new skills can take you.