The enduring popularity of the Mid-Century Modern style is based on many factors. It gave us clean lines, gentle organic curves, a love for different materials and designers that are idolized even today.
What Is Mid-Century Modern Style?
Bauhaus architects and designers who migrated to America as a result of economic changes in Germany after the second World War started the design movement known as Mid-Century Modern. It's characterized by simplicity and functionality.
While there is some disagreement about when the period started, it roughly lasted from the mid-1930s to mid-1960s. The timeless quality of the style, however, continues to appeal to today's homeowners.
Background and Influences
This style grew in America based on earlier styles such as Bauhaus which began in Germany, and the International style, which grew from the Bauhaus style in America.
Cataclysmic world events such as wars uproot and destroy, but they can also create opportunities sometimes.
As with war, changing economies and technological advances also affect how we live, and what we want and need. After the Second World War, there was an expansion of cities and suburbanization in the U.S. Along with that emerged a demand for modern furnishings for the new, quickly built modern homes, such as the Eichler homes built in California by Josef Eichler.
Take a look at some Eichler Homes here.
Technological advances led to production and development of a range of new materials making it possible to explore new textures and effects, colors and even new form.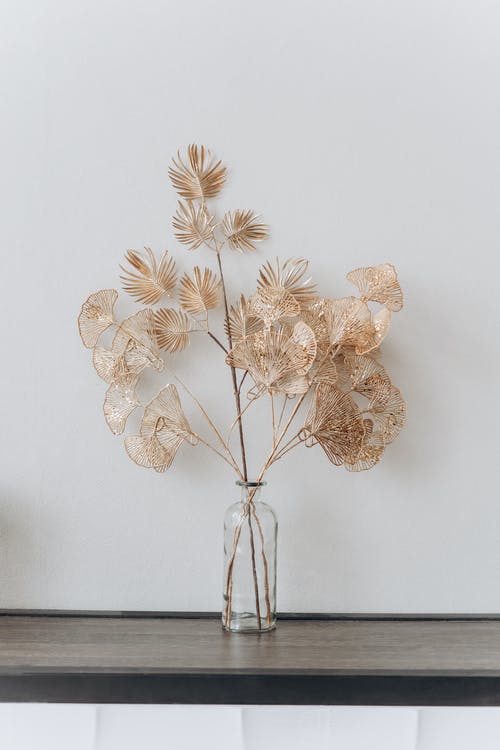 Distinguishing Features
The distinguishing features of this style consist of a classic, understated look, and clean lines with minimal fuss.
Functionality is important, as form follows function
Uncluttered and sleek lines with both organic and geometric forms
Minimal ornamentation
An exploration of different traditional as well as non-traditional materials
The juxtaposition of different, and sometimes contrasting materials
Color and Materials
New methods of construction and new materials such as plastic, dramatically influenced later Mid-Century Modern designers. Plastic was used for its own qualities rather than to imitate wooden furniture.
There was liberal use of traditional material, such as wood, and non-traditional materials such as metal, glass, vinyl, plywood, Plexiglass and Lucite
A vast range of color, including colors from neutral to bold, and graphic use of black and white.
Mid-Century Modern Designers
There are several Mid-century Modern designers of note, and pieces designed by them have continued to inspire designers who came after them. Furniture pieces inspired by their designs, as well as copies are greatly sought after.
In America, Herman Miller became synonymous with "modern" furniture and worked with the likes of George Nelson and Charles and Ray Eames. Knoll is another company known for its classic furniture mid-century modern pieces.
Below are some of the best-known designers of this period. This is by no means an exhaustive list:
George Nelson
Edward Wormley
Eero Saarinen
Harry Bertoia
Arne Jacobsen
Charles Eames and his wife Ray Eames
Eileen Gray
Isamu Noguchi
Verner Panton
Jens Risom
Alexander Girard
How to Furnish in Mid-Century Modern Style
As with any period, do not feel a compulsion to create a replica of those times from the architecture to the furnishings to the landscaping. You can, if you feel compelled, but a lot of homeowners just starting out feel intimidated when tackling a style they love. It can also prove to be very expensive to get authentic pieces, even though many are still being made or have been revived due to demand.
Understand the distinguishing features of the style, and find pieces that echo that. Iconic pieces from this era have been adapted and copied endlessly, and chances are that you might be able to find pieces that fit your lifestyle needs and budget, even if you don't want to spend a fortune on furniture.
Buying vintage furniture is one way to do it, and even if you decide to buy new, generally one large piece can set the tone nicely. Build around it. It does not have to be a set, but avoid too many patterns and stay within a color range, especially for wood.
Some retailers where you can find Mid-Century Modern furniture or furniture that is inspired by it:
Herman Miller
Knoll
Vitra
Design Within Reach or DWR
2Modern
Room and Board
Crate and Barrel
Restoration Hardware